Vertical water cutoff wall technology preventing contaminants leaching into soil or groundwater
The Trinner method is a vertical water-cutoff wall technology that prevents contaminants from leaching into surrounding soil and groundwater by using blocking and seepage control work to enclose the contaminated soil.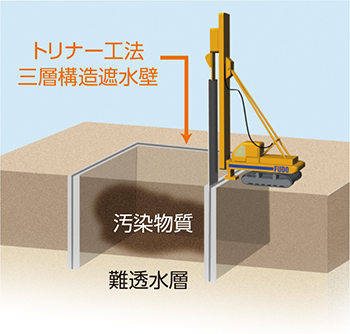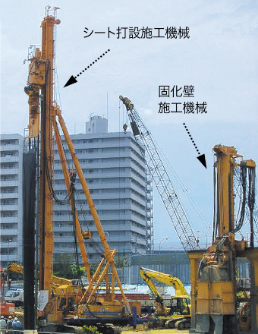 Soil/slope retaining
Water cutoff
Containment
Water Cutoff
Low vibration, low noise
Low displacement implementation
Space and height restrictions
The Trinner method combines two techniques that have been well used: the diaphragm wall water-cutoff method (soil cement wall) and the sheet-type water-cutoff method. Using the merits of each makes for a highly reliable water-cutoff wall method.