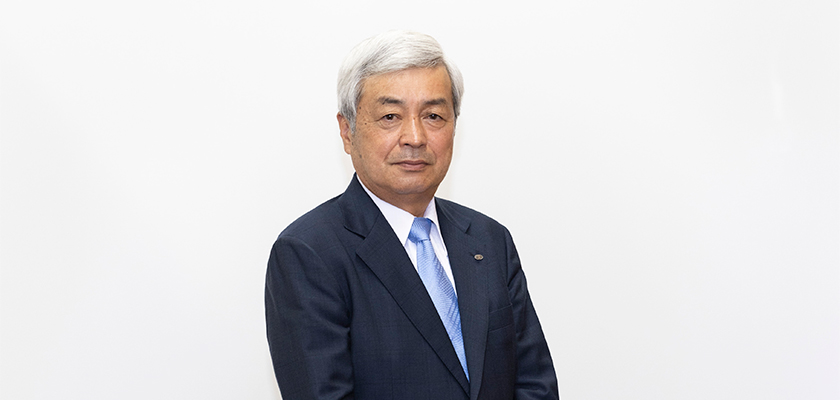 This year is our thirteenth since the start of Fudo Tetra in October 2006. The company's policy is to aim for sustainable growth through the collaborative work of our three businesses on land and at sea, and we are striving to meet expectations and the trust placed in us, as each of these businesses contributes to society by fulfilling its role and mission in the construction industry.
The industry continues to operate in a favorable environment. In its 2019 budget, the Ministry of Land, Infrastructure, Transport and Tourism increased allowances for public works, including additional concentrated investment for disaster prevention, disaster mitigation and a strengthening of the nation's land in response to the natural disasters that have increased in scale and frequency in all parts of Japan. Furthermore, the Tokyo Olympics of 2020 are to be followed by an Exposition in Osaka in 2025, which will no doubt have a positive effect on demand for construction work for upgrading infrastructure and urban redevelopment.
Our new Mid Term Management Plan launched in April 2018, was produced very much with a longer term in mind, looking 10 years ahead. Over the three years of the Plan we will tackle many different issues to build a base for sustainable growth for the mid to long term, adapting to changes in social circumstances and the business environment. The many important matters we have ahead of us include moving into new business fields, utilizing ICT and AI to boost technical development and productivity, and transforming the way we work through staff training and securing the skills we need. In particular, speed is of the essence for raising productivity through technical development and greater automation, and this is the most important issue as we take as our Vision "offering our own technologies that span the generations".
For the future, our three businesses and the wider Group will be as one in taking our Mission of "helping to make Japan a rich, safe and secure land" to work towards the creation of a sustainable society.
We trust you will continue to give Fudo Tetra your understanding and your support.
President